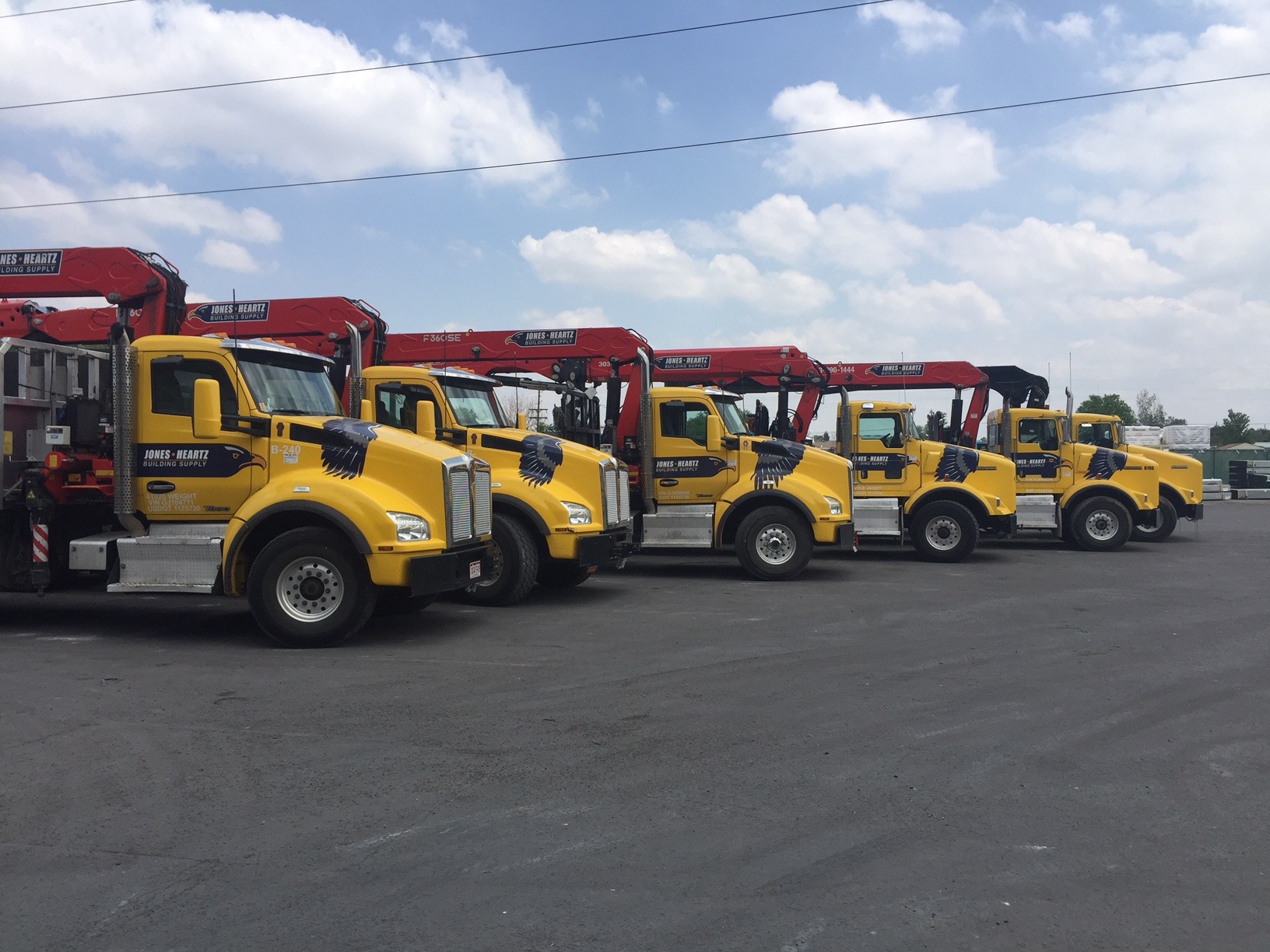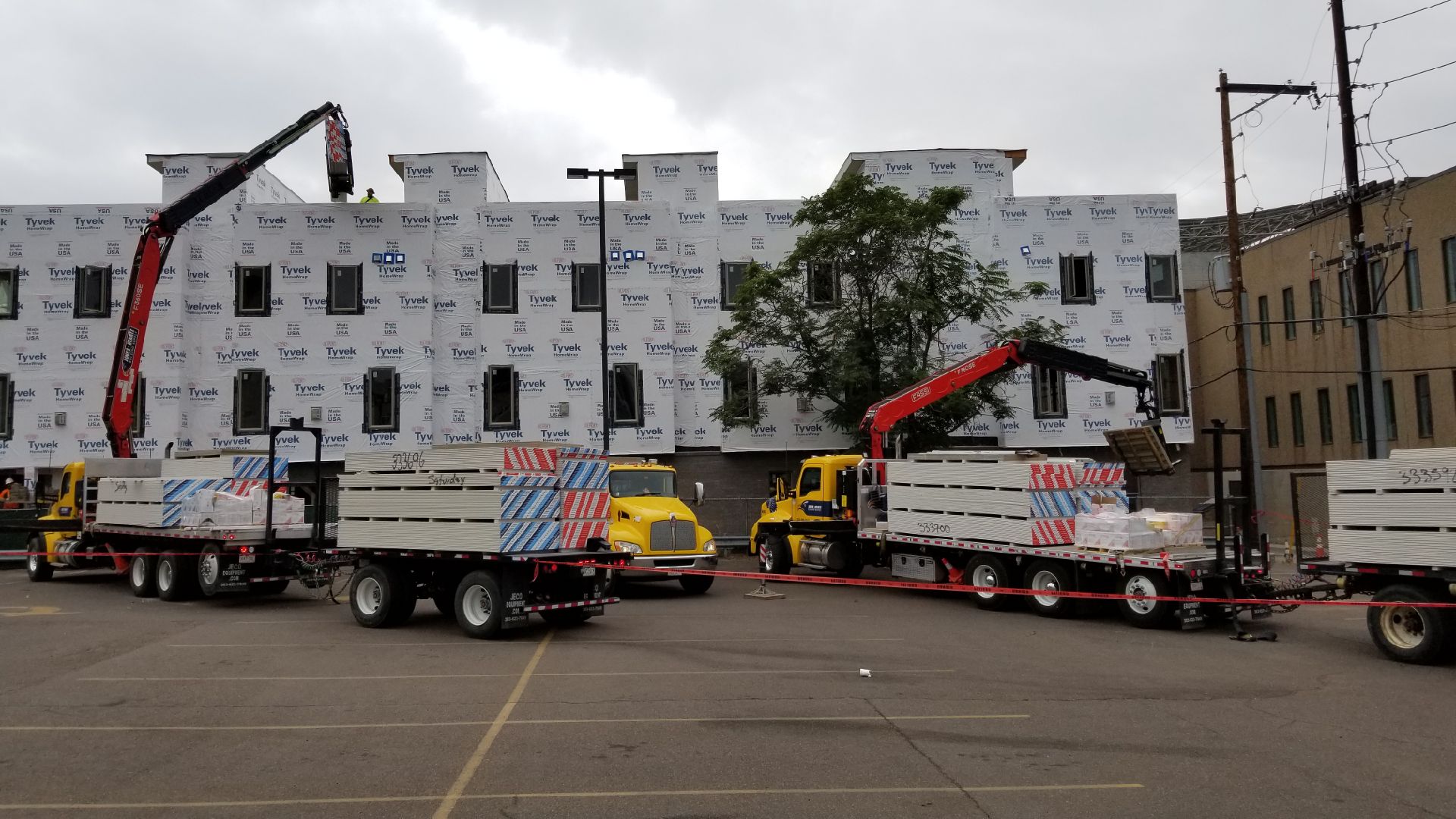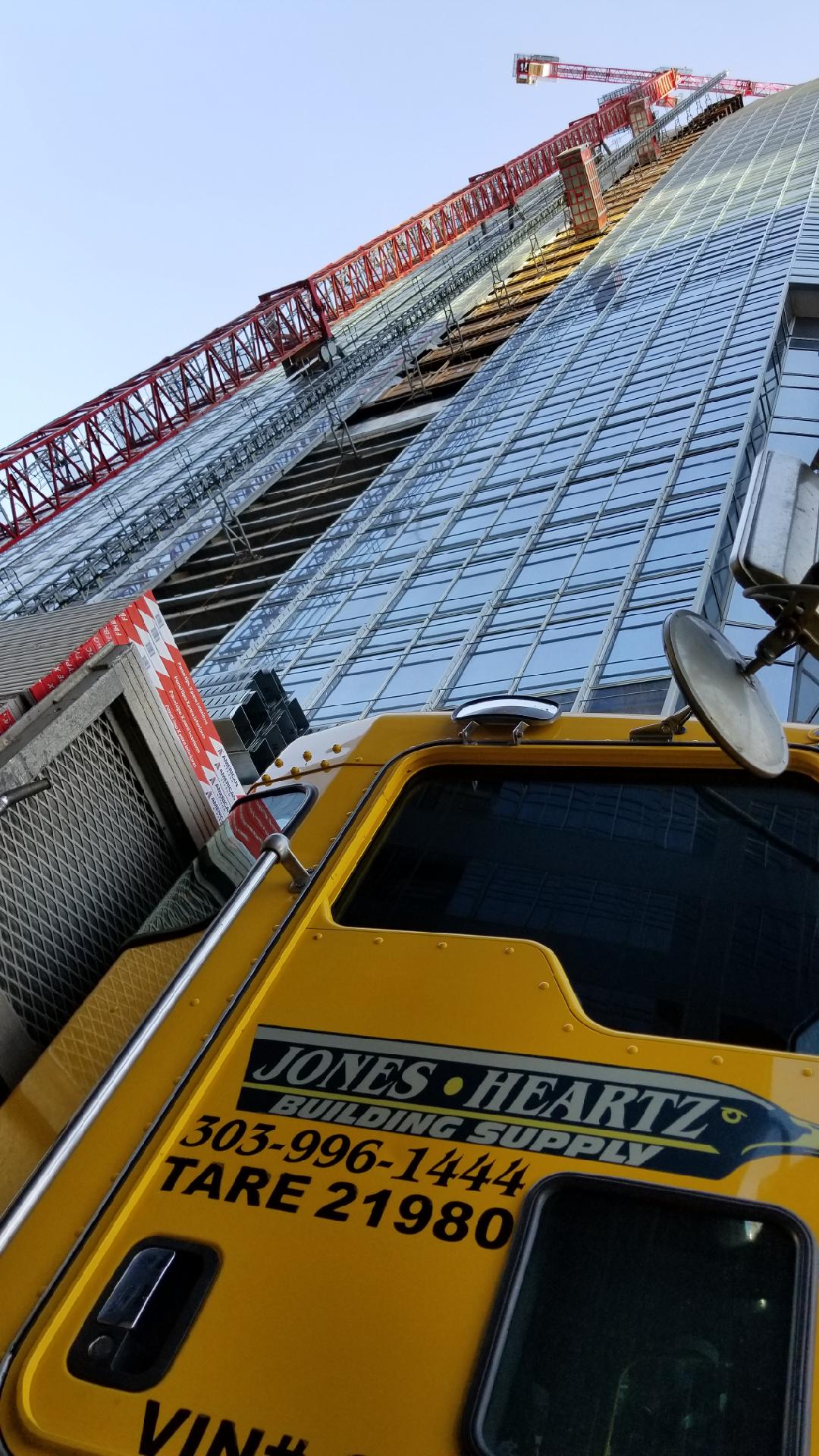 Founded in May of 1997, Jones Heartz Building Supply has set itself apart by becoming the Front Range service leader within the drywall distribution industry. From large-scale commercial projects such as the prestigious Gaylord Entertainment Resort or the beautiful Four Seasons Hotel to basement construction and remodels, no job is too big or too small.
Our five Colorado locations operate a specialized fleet of trucks that can reach heights of 85 feet as well as parking garages; we have the ability to service any construction job at any time. Our talented employees have over 250 years of combined delivery experience, and 50 years of sales and technical experience, so we can service you on any project the right way the first time.
In addition to our delivery service, Jones Heartz Building Supply also showcases over 3,000 square feet of showroom space and carries hundreds of tools and accessories for the professional contractor and DIY-er. With brand names such as American Gypsum, CEMCO, USG, Georgia Pacific, National Gypsum, Johns Manville, Owens Corning, Dewalt, Cendrex, Prime Source, and other top manufacturers you can be assured of the best quality and most reliable products.
We carry an extensive line of access doors, drywall trims and lumber, and safety accessories. Jones Heartz Building Supply has all the materials and accessories you will ever need at competitive prices with unparalleled service.